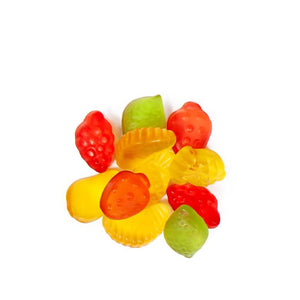 No Sugar Added Fruit Medley
Just because you're cutting back on sugar, doesn't mean you have to give up your favourite gummies.
We created this fruity mix to give you more no sugar added options with no compromise and a little bit of magic.
Net Weight
Small Bag: 120g
Bulk Bag: 375g


Please note that our No Sugar Added gummies contain Maltitol.

Regular price
Sale price
$6.99 CAD
| 4 for $25
| Buy 2 Get 1 Free
Product Highlights
gluten free
recyclable
AS SEEN ON INSTAGRAM