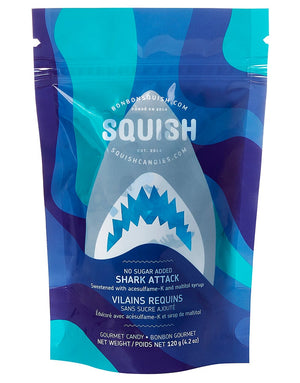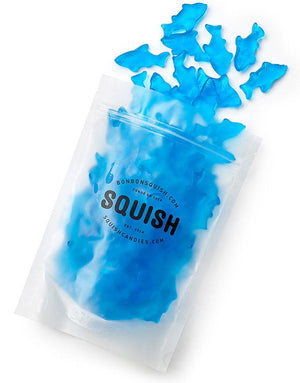 No Sugar Added Shark Attack
Can you hear the Jaws theme song? They may look menacing but this shark is the sweetest villain under the sea – and without any added sugar. Plot twist! These dangerously yummy blueberry sharks taste exactly like our Shark Attack gummies.
*Our gelatine-free gummies tend to be firmer in texture while those containing gelatine are much softer.
*Final Sale - item cannot be returned or exchanged.
Net Weight
Small Bag: 120g
Bulk Bag: 500g

Please note that our No Sugar Added gummies contain Maltitol.

Regular price
Sale price
$6.99 CAD
| 4 for $25
| 2 for $29
Product Highlights
gluten free
recyclable
AS SEEN ON INSTAGRAM